Christmas at Wildwood Farm
by Mark D. Gallant
---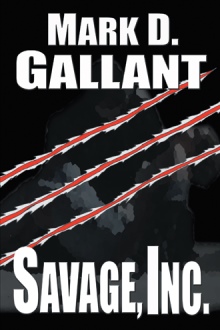 Mark D. Gallant
$14.99
$11.00
Mark Gallant
$15.99
$11.00
Mark D. Gallant
$19.95
---
Publication Date
:
7/8/2010
---
There are few places in the world as awe-inspiring as Wildwood Farm, especially during the holiday season. A year-round tourist spot, Wildwood Farm is home to many activities and attractions, as people journey from both near and far to witness its beauty. Wildwood Farm is also home to nine-year-old Jeff Markham, who, along with a small group of pals affectionately known as the Wildwood Gang, takes full advantage of the breathtaking surroundings in a never-ending quest to find the next great adventure.
As Christmas approaches, the gang finds one of its own at a spiritual crossroads, and the only way to help is to take part in a very exciting, yet dangerous journey into the White Mountains in search of the one and only Santa Claus!
Christmas at Wildwood Farm follows the lives of four young friends as they discover the true meaning of loyalty, honor, and friendship.
---
Mark Gallant was born and raised in the Bay State. Highly influenced by 80's pop culture, he found an interest in storytelling, primarily through visual media. He drew comics and made videos throughout his teenage years,and ultimately decided to go to film school. He spent ten years as an independent filmmaker before turning his attention to writing. He spends his days wearing many hats... a cog in the corporate machine, novelist, and most importantly, husband and father.