SMART! WHAT DO YOU MEAN?
MARVELS OF THE HUMAN MIND
by Dr. Safwat Bishara Ph. D. & Dr. Dawlat Bishara Ph. D.
---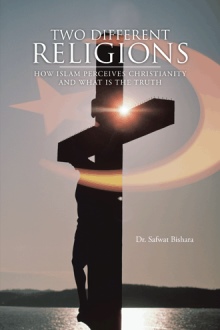 Dr. Safwat Bishara
£13.07
Dr. Safwat Bishara; Dr. Dalwat Bishara
£11.95
Dr. Safwat Bishara; Dr. Dawlat Bishara
£11.11
---
Publication Date
:
30/11/2019
---
The mind is the most complex part of the human body. This three-pound organ could conjure thoughts and ideas; store and categorize information for years; think and invent new theories; build computers with astonishing capacities to execute millions of commands and calculations almost instantly. The ever-increasing advances in science allows psychologists and psychiatrists to have a better understanding of which parts of the brain are responsible for which function. Howard Gardner, of Harvard University, recently developed the Theory of Multiple Intelligence. He could point out seven areas of intelligence including the two well-known areas of language and mathematics.
---
The principal author is a Fulbright scholar with a doctorate degree in chemistry and a U. S. patent. He published 60 papers in peer-reviewed scientific journals in America and Europe. He taught at Washburn University, Topeka, Kansas; Missouri Southern State College, Joplin, Missouri; Northwestern College, Orange City, Iowa; Sultan Qaboos University, Muscat, Oman; and Mosul University, Mosul, Iraq. The coauthor has a doctorate degree in physics and worked as a senior programmer analyst with Kansas Department of Social and Rehabilitative Services, Topeka, Kansas. The authors have three grown daughters who have college degrees in medicine (M. D.), chemical engineering, and journalism. The authors are now retired and live in the Florida panhandle. They have six grandchildren.