Baby Boy Bear
by Dyan Beyer & Illustrated by Katherine Read
---
Under Angels' Wings
Dyan Beyer
£13.95
Baby Grace Is Here!
Dyan Beyer & Illustrated by Carolee Carrara
£11.95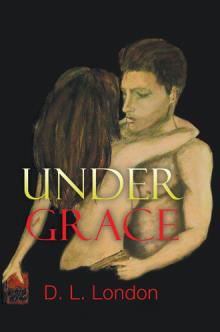 Under Grace
D. L. London
£16.95
---
Publication Date
:
8/26/2019
---
About the Book
Little Baby Boy Bear gets lost in the forest when he decides to look for the fire he could smell but not see. He wonders away from his Mama and Papa and comes across a variety of other animals that try to help him to be found. Baby Boy Bear learns a valuable lesson he will never forget along his journey through the woods.
---
About the Author
Dyan Beyer is an accomplished author who has also written and directed three children's plays which were performed in southwest Florida. She is the mother of two grown sons, who have made her life complete with the gift of three beautiful grandchildren. Baby Boy Bear is Dyan's second children's book. This book was written in honor of her second grandson, Bear.