Under Angels' Wings
by Dyan Beyer
---
Baby Boy Bear
Dyan Beyer & Illustrated by Katherine Read
£12.95
Baby Grace Is Here!
Dyan Beyer & Illustrated by Carolee Carrara
£11.95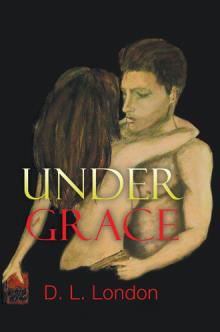 Under Grace
D. L. London
£16.95
---
Publication Date
:
3/27/2018
---
About the Book
Under Angels' Wings is a beautifully written children's book explaining God's angels in a simplistic, childlike way. Little Jean is confused and a little afraid of the unknown angels whom her mother has just told her about. Jean goes through some uncertainty about why we have angels, what they do, and where they are. The book allows for an opportunity for parents to share with their children God's will and love for us.
---
About the Author
Dyan Beyer is an accomplished artist and author who, for many years pursued her studio art while living in California and Baja Mexico. Having spent much of her life as a personal trainer who also worked with children, she became increasingly interested in the spiritual as well as physical development of the whole person. She currently works in her community developing new fitness and dramatic arts programs for adults and children. Dyan, mother of two grown sons, has recently became a new grandmother. Dyan's grandson, George inspired her to write this children's book. She lives in southwest Florida with her husband. 'Under Angels' Wings' is her first children's book but many more are in the works!