Baby Grace Is Here!
by Dyan Beyer & Illustrated by Carolee Carrara
---
Baby Boy Bear
Dyan Beyer & Illustrated by Katherine Read
$15.95
Under Angels' Wings
Dyan Beyer
$15.95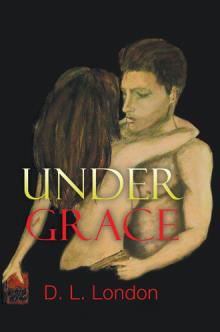 Under Grace
D. L. London
$23.99
---
Publication Date
:
7/30/2021
---
About the Book
Little George is confused about what his new born sister, Grace, can do and what she can't do! Every time he tries to give her some of his favorite things, he is told NO, NO, NO, George, baby Grace is too little for that! All George wants to do is please Grace and make her happy. He soon learns why Grace can't do all the things he can do right now. He comes to the understanding that God has made each of us to use and to be aware of our own special gifts given by Him.
---
About the Author
Dyan Beyer is an accomplished Children's Author. Baby Grace Is Here!, is her third children's book, proceeded by Under Angels' Wings and Baby Boy Bear. All three books are Christian based and written to make God's ways more understanding to your child. Each book was written in honor of each grandchild. Another new miracle is coming soon and so will another book be written!