As Many Leanings as a Woman
A Poetic Love Story
by Patricia J.Dignan
---
Patricia J.
$19.95
$15.00
Patricia Dignan
$15.49
$13.95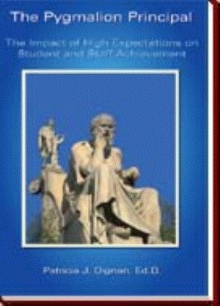 Patricia J. Dignan, Ed.D.
$17.99
$16.60
---
Publication Date
:
5/14/2008
---
As Many Leanings As A Woman
Dedication page
To my Daughter, Cassandra,
Daughter-in-law, Rosanna
And Granddaughter, Ava
May all of your leanings be
fulfilling and happy
---
As Many Leanings as a Woman
Author Bio
Patricia Dignan has been writing poetry since she was ten.

She has had poems published in student publications and national anthologies. This collection spans 30 years and chronicles an imaginary love affair through its various stages. It is first in a series of "leanings" depicting women in various roles and phases of their lives.
Patricia Dignan has two doctorates, one in school administration and one in law. She spent 46 years experience as a school administrator and currently works as an independent contractor turning around troubled schools. Although Dr. Dignan is an author, international consultant, and CEO of her own company,

the Pygmalion Principal Incorporated, she considers her greatest achievements to be as wife to Patrick for 40 years and a mother of 3 and grandmother of 5 beautiful children who all have as many "leanings" as she could ever have wished for.