Gramma was a Gambler
by Patricia J.
---
Patricia J.Dignan
$14.95
$11.95
Patricia Dignan
$15.49
$13.95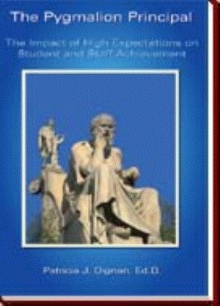 Patricia J. Dignan, Ed.D.
$17.99
$16.60
---
Publication Date
:
5/14/2008
---
Gramma Was a Gambler
Dedication page:
To all my grandsons, Jacob, Lukas, Jonah, and Brendan
Who will always make me feel like I won life's greatest jackpot.
Back cover:
In spite of folklore, luck is never a lady…
Thousands of people are becoming addicted to gambling every day across the land as casinos proliferate and people have more time on their hands because of retirement or job loss. What starts out to be fun soon becomes an all-consuming activity for people from all walks of life and all levels of intelligence. Dreams of becoming instantly wealthy soon turn to nightmares as those caught up in this insidious addiction begin to lose their perspective, their wealth, their homes—and sometimes—even their families as a result of playing more than they can afford to lose.
In this book where the author remains anonymous rather than further shaming her children and grandchildren, one witnesses a decline of optimism and a glimpse into the very real pain that accompanies a gradual and, eventually, final descent into addiction.
---
In this book the author wishes to remain anonoymous rather than shaming her children even more. Suffice it to say that--if you gamble--you have probably sat beside her and enjoyed her humor and enthusiasm for the slots and tables.
She is highly intelligent, has two doctorates, is highly successful in her professional life but very lonely as she approaches old age because of her addiction and loss of respect from her family, friends, and relatives. She also has lost thousands by playing PENNY slots. From time to time she graduates to higher amounts but never leaves until she gives it back.
In other words, she could be you.