Eulogies to Die For
A Book For Those Moments When Words Fail Us
by Patricia Dignan
---
Patricia J.
$19.95
$15.00
Patricia J.Dignan
$14.95
$11.95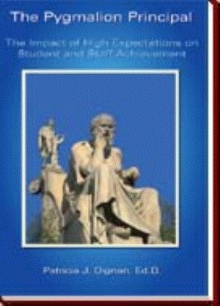 Patricia J. Dignan, Ed.D.
$17.99
$16.60
---
Publication Date
:
8/26/2008
---
When death strikes words often fail us. This book helps honor ones for whom the alphabet seems inadequate.
The first eulogy the author ever heard was for her aunt when she was 12; appalled that the minister knew so little about the deceased he never once mentioned her by name, she became determined that such thoughtlessness and lack of recognition would never happen to anyone she loved in the future. Consequently, she wrote eulogies for her infant son, her mother, grandmother, mother-in-law, father, and various friends and relatives upon their deaths.
In this book, she has made it possible to "mix-and-match" by classifying the entries alphabetically and by occupation or title. Blending humor, scripture, and classic literature, this book provides a full eulogy or seeds for thought so readers can create their own.
---
Patricia Dignan is a retired school administrator of 46 years, author, wife, mother and grandmother. She is CEO of her own company, the Pygmalion Principal, Incorporated, and is currently an independent contractor specializing in turning around under-performing schools.
Over the years she has been asked to do eulogies for friends and loved ones. Knowing how difficult that is at the time of death, she is offering 24 hour turnaround eulogies by calling 734-483-5758 or contacting her at eulogiestodiefor.com and/or pygmalion@provide.net
.