Station 12
by Mark Gallant
---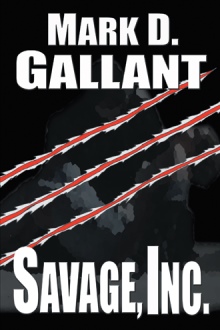 Mark D. Gallant
$14.99
$11.00
Mark D. Gallant
$19.95
Mark D. Gallant
$11.99
$8.99
---
Publication Date
:
10/19/2005
---
Station 12 is the Boston-based headquarters for the F.A.P.A., a special-ops division of the Justice Department. Its agents are highly-trained, highly-skilled operatives who work under the cover of darkness, charged with protecting an unsuspecting public from things that go bump in the night.
Entangled in the realm of the occult, Brady Rizzatto and Jake Donovan (two of the department's top agents) are constantly fighting for their lives against vampires, zombies, werewolves, and any other creature of legend that might cross their path.
Their adventures are chronicled here for the first time, as Brady and Jake find themselves on the trail of a renegade vampire who may hold the secret to a decades-old contagion, as well as determine if a mysterious new ally is really friend or foe.
---
Indie filmmaker-turned-author Mark Gallant ventures into new territory with the release of his first novel, Station 12. Having spent much of his career as a visual artist, he has directed six films, including his award-winning gangster flick, Strictly Business. He has written for television, stage, and screen, and continues to add to his writing credits, this time utilizing his passion for storytelling to pen this latest endeavor.
He currently resides in Bedford, Massachusetts with his wife, Mary, and daughter, Samantha.